All Things Gymnastics!
With all the judging, private coaching and training for Winter Cup coming up in a few weeks, my life has recently been all about gymnastics.  Whenever this happens, I sometimes get a bit flustered, but surprisingly I'm still feeling pretty fresh!  I think having the few days off for New Years and allowing my mind and body to recharge really did me some good!
Over the weekend, I went out to judge another local junior meet.  As always it was awesome to see how much the boys have improved since the previous season.  Really shows how hard they've worked over the summer!  Although I won't be able to judge as much this season because it'll be a busy year, I'm looking forward to seeing them at a few more meets.
As for my own training, things have been progressing well.  I've been focusing on putting in the numbers and going through the grind in order to peak at the Winter Cup Challenge in a couple of weeks.  I also leave for another National Team Camp in Colorado next week.  Things are slowly coming along.  Not perfect yet but check out my ring routine from a couple of weeks ago!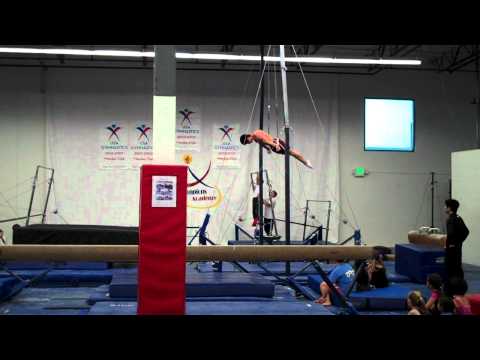 Thanks for checking in!