Quick Trips
Regional Championships was quite an experience.  With all the judging and coaching I did, it felt like a marathon, but all in all, I had a great time.  I didn't get to hang out in the city of San Diego but catching up with the coaches and some of kids I've helped in the past is always fun.  As usual, at a meet that big, I got to see some exciting gymnastics.  I've gotta say that there were a  bunch of  junior gymnasts that looked promising.  It'll be fun to see them improve more in the future.
As for judging, I sat behind the table for floor, pommel horse, and vault.  In particular, it was awesome that I got to sit and judge pommel horse beside a former world champ on the same event, Li Xiaoping (check out a vid of him below).  It was definitely a very humbling experience.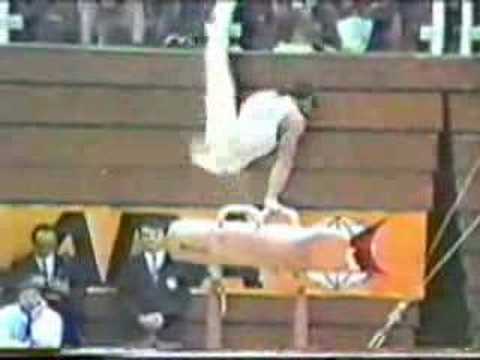 That's basically it for judging this year.  Now it's time to put all of my focus on my own training.  It seems like the timing is perfect because I'm leaving to go train at a national team camp at the Olympic Training Center on Wednesday.  I'm only there until the weekend but there will be quality training and it'll be great to see all the guys on the team.  There's been a bunch of quick trips lately! Anyway, check back in for more updates from Colorado Springs!