Speaking Of…
Speaking of NCAAs, I was doing some searches on YouTube and came across some cool videos of past NCAAs when Stanford won the team title.  Having grown up in the Stanford gym, it's exciting to see all the people I looked up to when I was younger.
Some of them include Jair Lynch (1996 Olympics silver medalist), Keith Wiley (my "adopted" brother…but more importantly US vault champion), among many others.  I definitely laughed out loud when I saw the former head coach, Sadao Hamada, sporting his mustache.  He's known me so long that he considers me to be his son that he never had!
Yup, you know it…I've had ties with this school for a long time.
Check out Stanford winning the 1992 and 1995 titles below: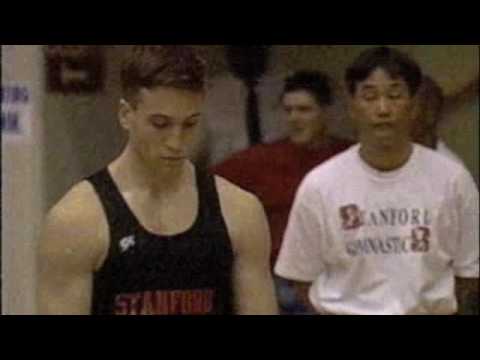 And just for the heck of it, here's a video of us from last year when we just found out that we won!
Most of our joy came from knowing that we made all of the Stanford gymnasts that came before us proud! Good luck to the 2010 team next weekend at West Point!