The Shark Tank
The other day I had an awesome opportunity to go watch the San Jose Sharks at the HP Pavilion.  With only a couple of games lefts and Playoffs on the line, it was an exciting atmosphere to be in.  Luckily, the Sharks shut out the Stars: 3-0!
Big shootout to Dr. M for the tickets!  

Another reason why it was awesome being here was because the Olympic Trials for London will be held at the same site!  Yes, right in my own backyard.  I remember competing there a few years ago for the US Championships.  Atmosphere was electrifying!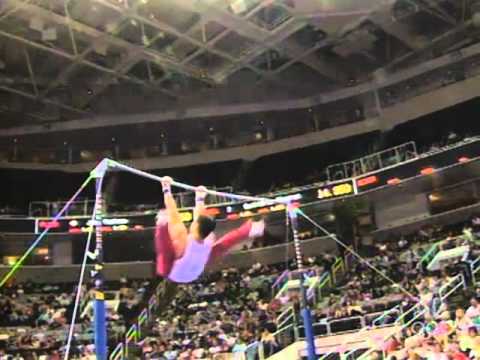 No one is a lock to compete at the trials.  The nation's top gymnasts will battle out for the 15 spots at the US Championships.  The US is deep and all of us are working hard towards it.  The last stop for all US gymnasts competing in London this summer will be the HP Pavilion!